Terran Systems is seeking a Talent Acquisition Specialist/Technical Recruiter to join us in our effort to service the fast growing wave of the High Tech industry of SF/Silicon Valley as well as LA/OC.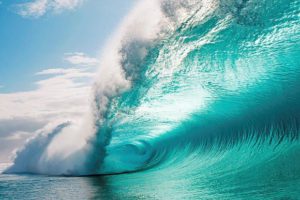 We've been recruiting in these markets (SF/Silicon Valley) for 28 years, with our beginning going back to April of 1993. Up to this day, we have made placements at some of the most recognizable technology companies known, including: Adobe, AMD, AT&T, Boeing, Broadcom, CA Technologies, Canon, Cisco, EA, HP, Intel, Microsoft, Netflix, Nuance, NVIDIA, Oracle, PayPal, Qualcomm, Samsung,  Symantec and Tivo, to name a few (See Our Clients page and our Successful Exits page on our web site).
Today we specialize in servicing exciting startups (A-C rounds of funding) who are only a few years old. Indeed, some of the notable company names listed above, were startups when we made our first placements there.
Industries we're conducting current searches for include, AI, DL, ML, NN, AR/VR, BigData, Cloud/SaaS, Computer Vision, Deep Learning, IoT, Machine Learning, Predictive Analytics, Quantum Computing, Robotics and many more.
We focus on placing Software Executives and Software Architects.
Several of our alumni have gone on to great Talent Acquisition careers at places like Apple, Google, Facebook, Twitter and many many more (see Our History page on our web site for this list).
We are seeking highly motivated individuals to join us.
Qualifications
* Bachelor's degree;
* Solid understanding of the tech market at the micro/macro levels;
* Excellent verbal and written skills;
* Excellent computer and Internet skills;
* Awards for exemplary work/scholastic achievements helpful;
* Strong desire to be competitive & successful;
* Great work ethic.
What's offered:
* Salary + commission;
* Extensive training;
* Benefits;
* An opportunity to work in, quite possibly, the most exciting industry in history.
You may apply using our webform here or you may also submit your Word/pdf resume via email, in confidence, directly to me via pat@terransys.com.
We look forward to hearing from you!
There's still room on the wave